Over the weekend, I read a few articles about Richard Meeker, a masters racer in California who just received a two year ban. He used the claim that his nutritional supplement he was taking (he won't say what it was) was tainted. JUST TO BE CLEAR, he was popped for using 19-norandrosterone, a steroid that apparently has been banned for over 30 years. It's a potent anabolic steroid and, according to this NCBI abstract, CAN sometimes be found in sports supplements and pig offal (i had to google pig offal but it looks like this:)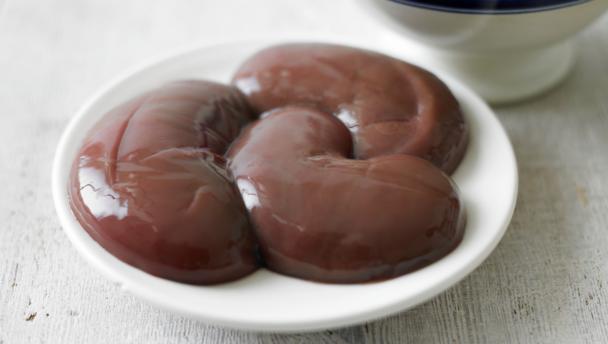 The dude who got popped looks like this:
I dunno...I race on what I eat and what I drink. I don't even take supplements partly because I'm afraid that something like this might happen to me. All my friends will hate me (more than they already do), I'll have to quit cycling and ultimately find a new sport to fill the void of self loathing and failure that USACycling gives back to me. Maybe I should start taking a one-a-day vitamin and an occasional iron pill when I'm on my period.
There is a well written blog based in SoCal called Cycling in the South Bay.(I recommend you bookmark that blog. Very good reading) that covers what, I think, many master cyclists are probably thinking on the subject.
I have only spent a bit of time racing in SoCal while on business trips but I can tell you, it's a completely different world than back east. I went to one race and in the masters race alone, there was something like 10 national champions and 2 world champions. Everybody was fucking tan and was racing on what seemed like a $10,000 bike. They all had their shit together. Before the race, guys were getting ready next to their team cars, and I'm guessing discussing tactics and the proper way to eat puppies. I was obviously from out of town but nobody gave a flying shit. Totally unwelcoming. To be respected or even noticed, I needed to punch the biggest, baddest motherfucker in the yard., except that couldn't happen because they were all big and bad and I was pale and slow just excited to be riding without a thermal jacket on. I still look back at this open office park crit being held in February as one of the most brutal 60 minutes I've ever encountered on two wheels (partly because I wasn't ready and partly because of the level of competition).
I came back east thinking California guys were fast because it's warm out there, they can train year-round. I was pretty impressed with the scene, actually and I always have wanted to hit it again when I was ready for a good ball kicking. I wasn't thinking the racers were all doped up. Maybe I was naive. Nobody would do drugs for masters racing, right? But then Pete Cannell happened back here and I guess my eyes opened up a bit. There are dicks everywhere.
Even with that being said, I wanna try to give this guy the benefit of the doubt. But then I look at his results:
Holy effing unstoppable RoidMan!!! He won EVERY race he entered between May, 2012 and September, 2012, where he finally got beat (2nd place in the Road Race Nationals.) He must have been devastated (sarcasm font).
I don't want to cast any stones because I'm 3,000 miles away and don't know shit about Richard Meeker or his test or any other bullshit other than what I've read. I just know that one dude won just about anything and everything he entered, was tested, tested positive. That adds up to me.
So... Richard, if you lay eyes upon this blog, I want you to know it's hard for me, some asshat blogger 3,000 miles away, to believe that you were on nothing but bread and water and your shitty nutritional supplement that you claim included anabolic steroids. After reviewing the information, I tend to think you were on some serious Ivan Drago I must break you shit. I'm not telling my audience what to think, I'm just saying I think you did a bad thing and you should live up to it. If you were a real man, you'd walk away from cycling entirely or maybe..just maybe...tell USA Cycling about your methods and where you got your drugs. But, again, not casting stones. Just in case you really are guilty...that's what I think you should do.
What's the point here? I really hope USA Cycling ramps up their testing on the amateur levels. Masters and even category level racing deserves to be run with fairness. Red flags should go up when riders are winning everything they enter. If this is the case, they should be targeted. They should be given fair treatment with everything being kept confidential. If they are found breaking the rules, they should not be allowed to race again, like ever, for the rest of their lives. Bike racing is huge right now. I don't know what USA Cycling's budget is but, they need to devote a big chunk of it to amateur testing. I know it's expensive. I don't care.